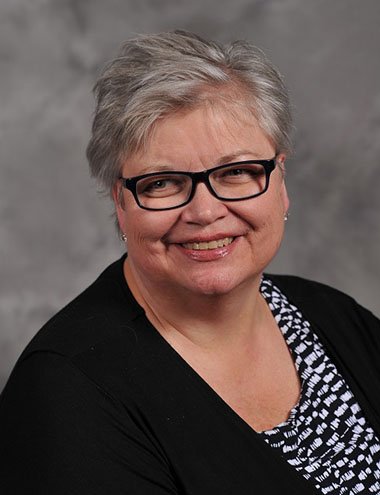 Robin L. Wagner
CMP, COPM
President & CEO
An out of the box multi-talented and strategic thinker, Robin elevates organizations to the next level. She and her staff have managed small and large meetings throughout North America. Robin has worked extensively with medical industry associations and is an expert in association and meeting management. With a passion for education, Robin's specialty is obtaining accreditation approval for associations, approval for continuing education and certification approval for a new credential.
Robin brings more than 30 years of meeting management experience and 25 years of association management experience to CMG. She had a 24-year career in the University of Pittsburgh's Department of Otolaryngology directing clinical and bench research and educational meetings. She has coauthored more than 200 peer reviewed articles in the medical literature, and given presentations to medical professionals across the country. As a member of the otolaryngology department, Robin worked on more than 200 different research studies while overseeing the meetings, continuing medical education, graduate medical education and many special events for the department. While at the University of Pittsburgh, Robin also managed the day to day operations of the American Society for Head and Neck Surgeons and the American Head and Neck Society for seven years. She served as the Editorial Coordinator for the American Journal of Otolaryngology-Head and Neck Surgery for seven years.
Several businesses have recognized Robin's outstanding contributions to their organizations. Awards include a Presidential Citation from the American Head and Neck Society in 2004 for her contributions to research and education in head and neck cancer, a Rising Star award and Planner of the Year award from MPI in 2002 and Leader of the Year in 2005. She received an award in 2005 from the Department of Otolaryngology at the University of Pittsburgh for Outstanding Contributions to Resident Education.
Robin attended Westminster College and graduated with a Bachelor of Science degree in Biology. Robin began her business in 1996 and has experienced slow steady growth in her successful small business. She belongs to the American Society of Association Executives. She is a certified meeting professional (CMP) and a past president of MPI, Pittsburgh Chapter.
In her spare time, Robin loves going to the beach. She is an avid reader, enjoys sewing and crafts and learning new things. She is the proud pet parent of Kirby, a Lhaso Apso who frequents the office.